Join our Telegram Channel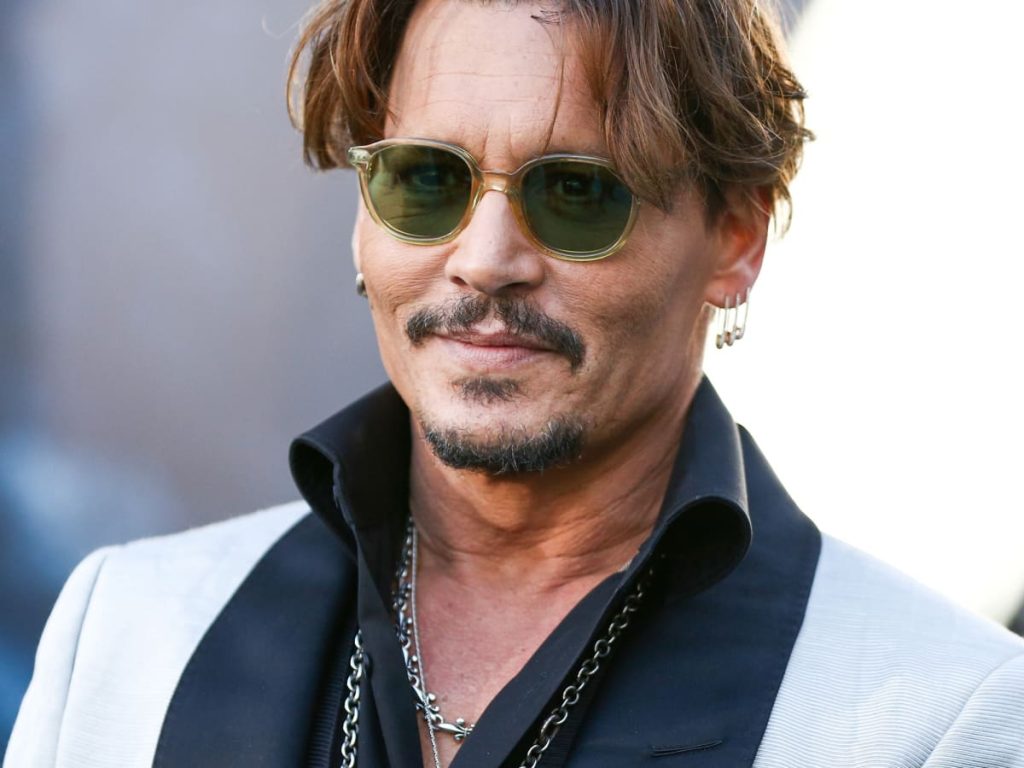 One of the most enigmatic actors out there, Johnny Depp had a somewhat modest start as a regular on the TV series "21 Jump Street," Depp has put together a remarkably diverse collection of film roles, most of which have one thing in common — he is drawn to playing outcasts or people who are on the edges of society who go their own way — and going his own way is certainly something that's been a hallmark of this much-awarded actor's career.
In Depp's almost four-decade (beginning with 1984's "A Nightmare on Elm Street"), he has earned a remarkable 10 Golden Globe Award nominations, winning the Best Actor prize for the 2007 musical "Sweeney Todd: The Demon Barber of Fleet Street." That film also garnered Depp his third Academy Award nomination (along with 2003's "Pirates of the Caribbean: The Curse of the Black Pearl" and 2004's "Finding Neverland"). Depp has also been nominated for three Screen Actors Guild Awards (winning for "Pirates of the Caribbean") and two BAFTA Awards as Best Actor.
He has worked many times with director Tim Burton, including strong roles in "Edward Scissorhands," "Ed Wood," "Charlie and the Chocolate Factory" and "Sweeney Todd."
6.Sweeney Todd: The Demon Barber of Fleet Street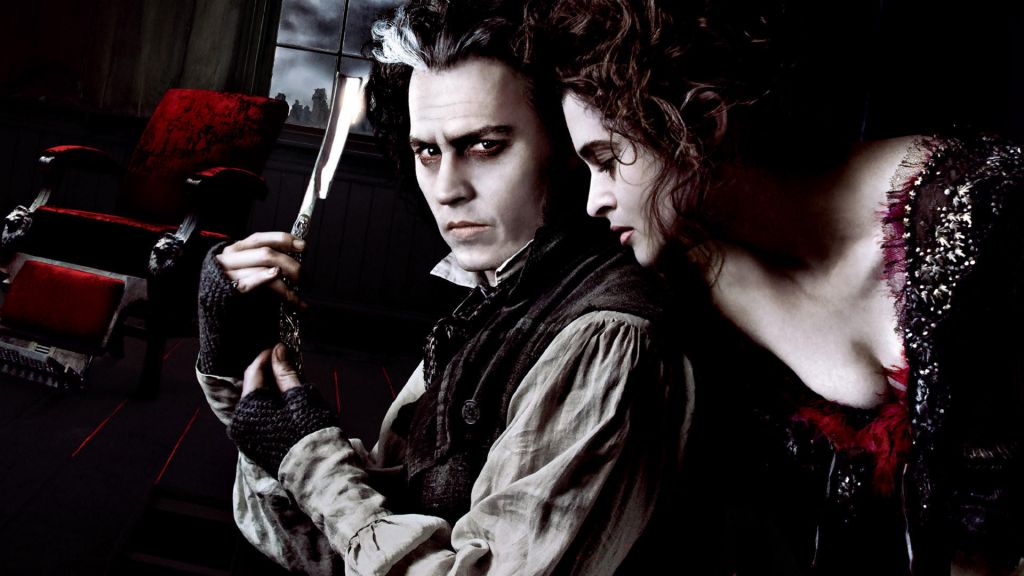 Depp's first foray into the world of musical theatre composer Stephen Sondheim proved to be a very beneficial one — Depp won the Golden Globe for his performance as Sweeney Todd and received Oscar and SAG nominations as well. Sweeney is one of the darkest roles any actor can play as a vengeful barber slits the throats of his enemies and provides the filling to his partner's lucrative meat pie business, all to the thrilling songs of Sondheim. One of Depp's very best performances.
5.Alice in Wonderland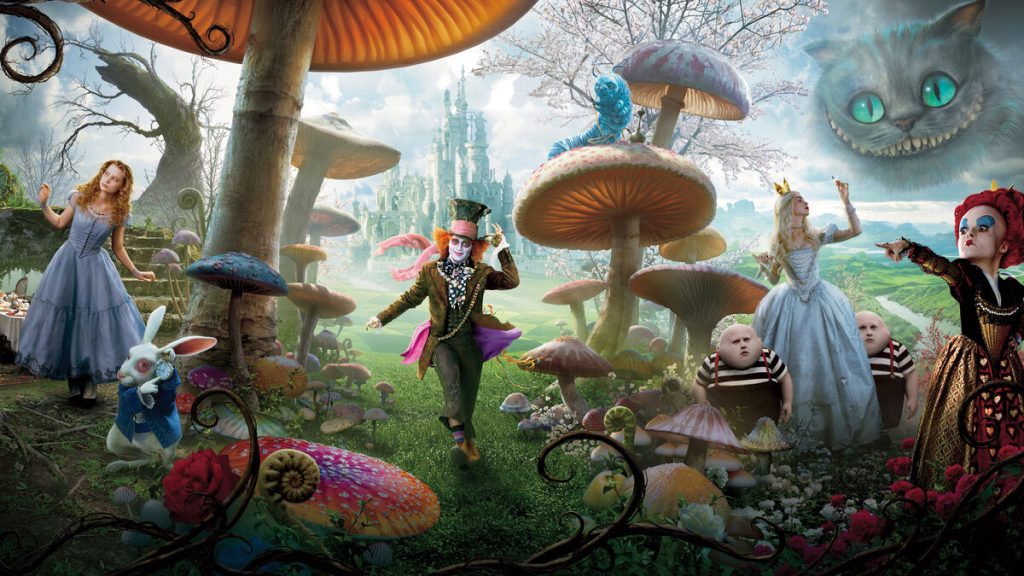 Although young Mia Wasikowska has the title role of this Tim Burton-directed spectacular, all eyes, however, turn toward the appearance of Depp as the maddest of Mad Hatters. With his bright orange hair and oversized top hat, Depp's Hatter is a walking embodiment of Tim Burton's films. Still, Depp takes time to show the tender side of the Hatter — in his scenes with Alice, he forges a bond with her, recognizing perhaps that they are both outsiders in this strange wonderland. Depp's performance brought him his tenth Golden Globe nomination
4.Charlie and the Chocolate Factory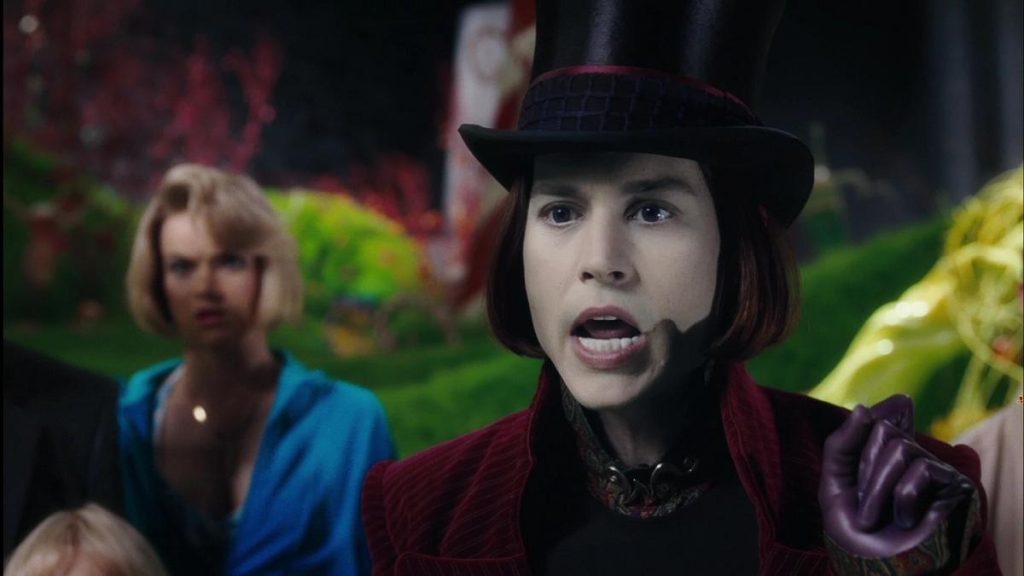 This Tim Burton version of the beloved Roald Dahl children's book is much darker and therefore closer to the tone of Dahl's book than the 1971 Gene Wilder "Willy Wonka" classic. And if you're looking for a dark Willy Wonka, Depp is your man. Yes, his candy mogul is flamboyantly larger-than-life, but Depp makes it clear that his Willy Wonka has been hurt in his past, and being the beloved Candy Man is his way of trying to cope with that. For his performance as Willy, Depp received his sixth Best Actor nomination from the Golden Globes.