Unlike many shows on various streaming services, The Boys never seems to take a break. Between releasing new episodes, setting up spin-offs, producing cheeky videos for its social media accounts, and making new episodes of the flagship series, it seems the show is always in motion. Of course, that perception may come about from how much the production team enjoys including the fans in every step of the process; for instance, executive producer and showrunner Eric Kripke announced the beginning of season 4 filming via a recent tweet that also revealed the premiere episode's title: "Department of Dirty Tricks."
THE BOYS ENDGAME?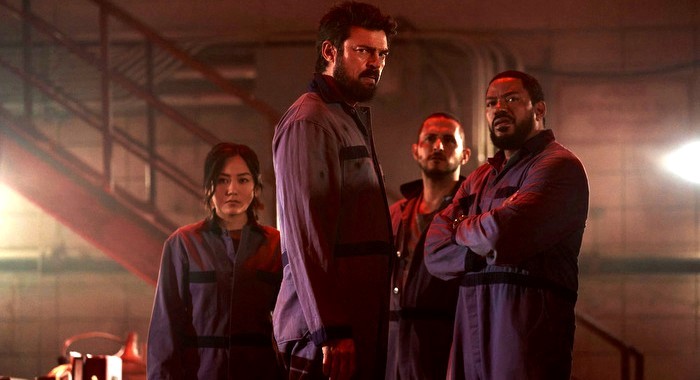 As we suggested after the conclusion of season 3, it is possible the series is heading into, if you'll pardon the phrase, its endgame. As opposed to the world-saving efforts undertaken by the Avengers — or even the parody of such actions within The Boys fictional universe — an endgame here revolves more around wrapping up what remains in play.
The biggest item in that regard would seem to be The Boys becoming a "democracy" and Billy Butcher's (Karl Urban) reaction to losing complete authority over the group. Add to that Annie January's (Erin Moriarty) newly announced membership, and you could have a potential powder keg. Back in the comics, Butcher responded poorly to the group asserting itself and arranged for Frenchie and Kimiko (played by Tomer Capon and Karen Fukuhara in the television series) to meet sticky ends.
RETURNING AND NEWLY ANNOUNCED CAST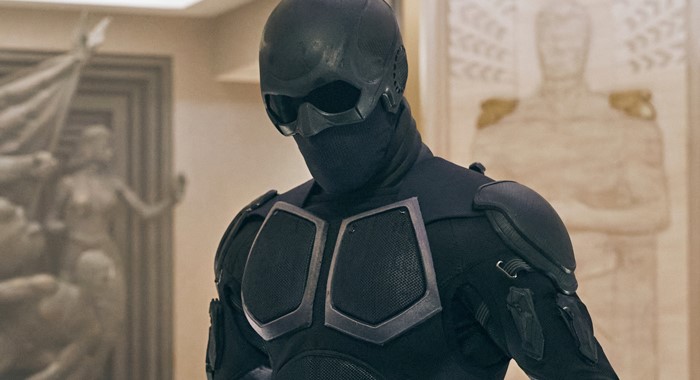 As our guesses at the story suggest, expect Urban, Jack Quaid, Moriarty, Laz Alonso, Capon, and Fukuhara to return as The Boys. Also expect at least one more appearance from Laila Robins as Grace Mallory, although it remains to be seen how well Butcher will be able to maintain his government connections going forward.
On the super front, Starr is absolutely essential to the story going forward, as are Chace Crawford as the Deep and Jesse T. Usher as A-Train. Will he finally learn his actions have consequence? Beyond the three of them, the Vought tower is pretty light in terms of the Seven, so expect a new batch of "heroes" to replace Annie and Maggie Shaw (Dominique McElligott) — formerly Queen Maeve — who both resigned their positions, and the utterly dead Black Noir (Nathan Mitchell).