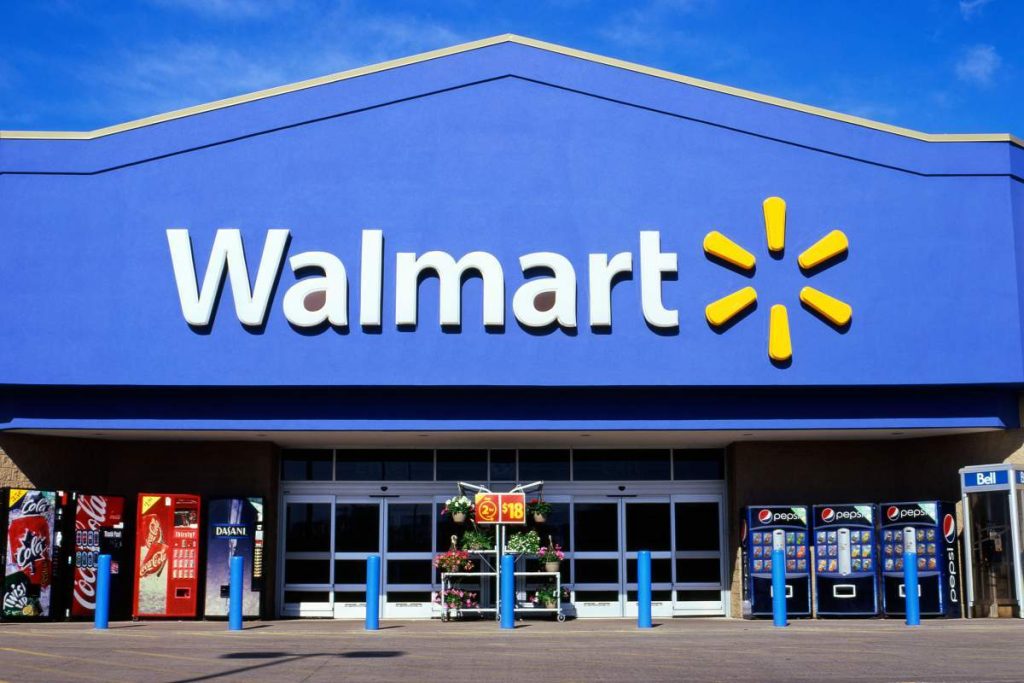 Walmart, in full Walmart, Inc., formerly Wal-Mart Stores, Inc., American operator of discount stores that was one of the world's biggest retailers and among the world's largest corporations. Company headquarters are in Bentonville, Arkansas.
Wal-Mart was founded by Sam Walton in Rogers, Arkansas, in 1962 and focused its early growth in rural areas, thereby avoiding direct competition with retailing giants such as Sears and Kmart. As it grew, the company developed new retail formats, including Sam's Club discount warehouses (1983) and Wal-Mart Supercenters (1988). Within a decade of opening the combination grocery and merchandise Supercenters, Wal-Mart had become one of the largest grocers in the United States. An emphasis on customer attention (e.g., direct mail advertising), cost controls (e.g., low-cost imports), and efficiencies in its distribution networks (e.g., regional warehousing) helped Wal-Mart become the largest retailer in the United States in 1990.
It moved into international markets one year later with the opening of a store in Mexico, and growth continued, either through new stores or the acquisition of established retailers, in countries such as Canada, China, Germany, and the United Kingdom. The company experienced a decline in sales immediately following Walton's death in 1992 but rebounded with the introduction of the company's house brand Great Value in 1993. In the years after Walton's death, the company was less fiscally frugal, quickly accumulating corporate debt in order to finance such new strategies as a group of additional Wal-Mart Supercenters. The financial risk paid off: by 1995 Wal-Mart's sales had doubled, by 1999 the company had become the world's largest private employer, and by 2001 its total sales surpassed those of Exxon Mobil, ranking Wal-Mart as the largest corporation in the world.
Wal-Mart remained a global leader in the ensuing years, and in the 2010s it began to acquire numerous e-commerce businesses, including Jet.com (2016) and Moosejaw (2017). In 2018 the company changed its name to Walmart.
Its extreme growth did not occur without controversy. Walmart has been criticized for contributing to urban sprawl by forcing out of business local merchandisers, many of whom were unable to compete with the company's economy of scale. Walmart has also been criticized for perpetuating low wages; its workers make significantly less than the average retail worker, in large part because of the company's anti-union stance. Its merchandising practices are nonetheless emulated by other retailers.
Discount store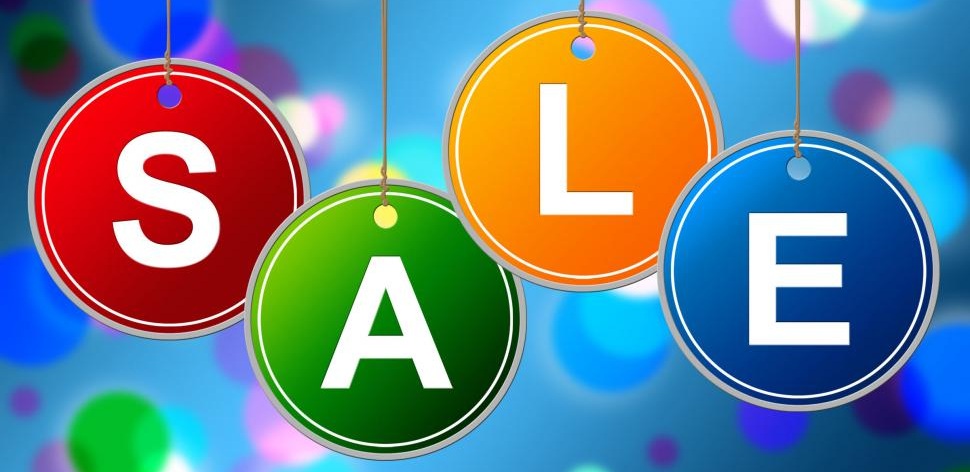 Discount store, in merchandising, a retail store that sells products at prices lower than those asked by traditional retail outlets. Some discount stores are similar to department stores in that they offer a wide assortment of goods; indeed, some are called discount department stores.
Others specialize in such merchandise as jewelry, electronic equipment, sporting goods, or household appliances. Discount stores that specialize in a specific assortment of goods within a retail category are called "category killers." Examples of these include IKEA for home furnishings, Staples for office products, and Home Depot for hardware and construction materials. These stores carry a variety of national brands (usually purchased directly from the manufacturers) while offering low prices and knowledgeable service. Stores that are open only to certain groups, such as members of cooperatives or government employees, are often known as closed-door discount stores.Originating largely in the United States, discount stores have spread worldwide, notably to western Europe, Latin America, Australia, and Japan. Discount store operator Walmart, which opened its first international outlet in Mexico City in 1991, had become the world's largest retailer by the late 1990s, and it remained the global leader into the early 21st century.
Economy of scale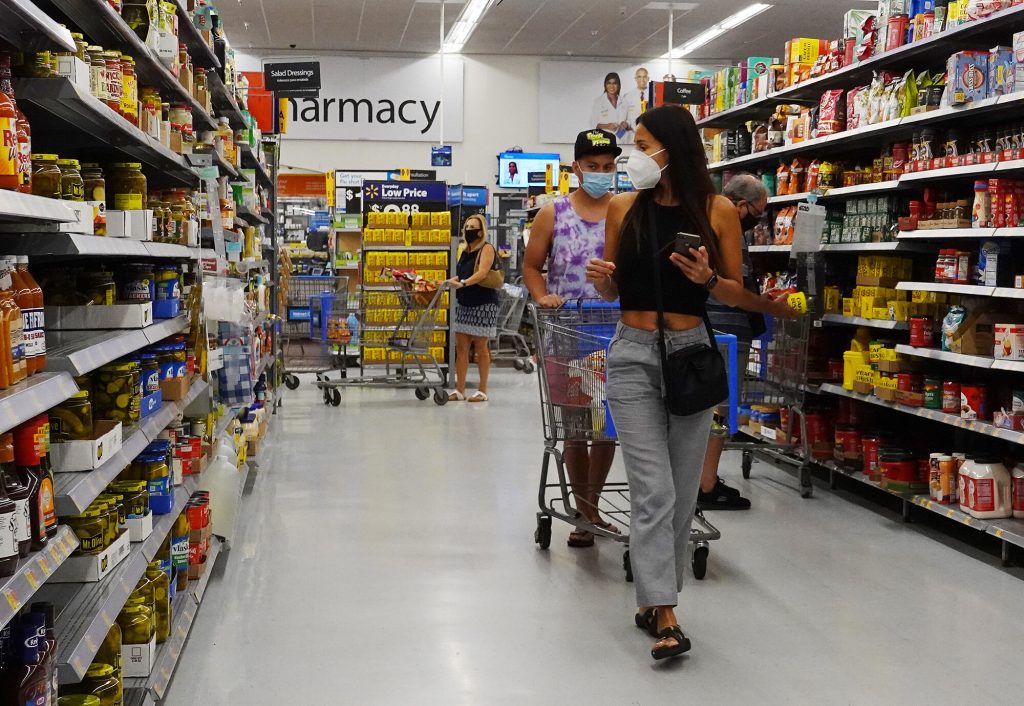 Economy of scale, in economics, the relationship between the size of a plant or industry and the lowest possible cost of a product. When a factory increases output, a reduction in the average cost of a product is usually obtained. This reduction is known as economy of scale. Increased labour supply, better specialization, improved technology, and discovery of new resources or better implementation of existing ones all can increase output and lead to economy of scale. Conversely, diseconomy of scale can result when an increase in output causes the average cost to increase.
Sam Walton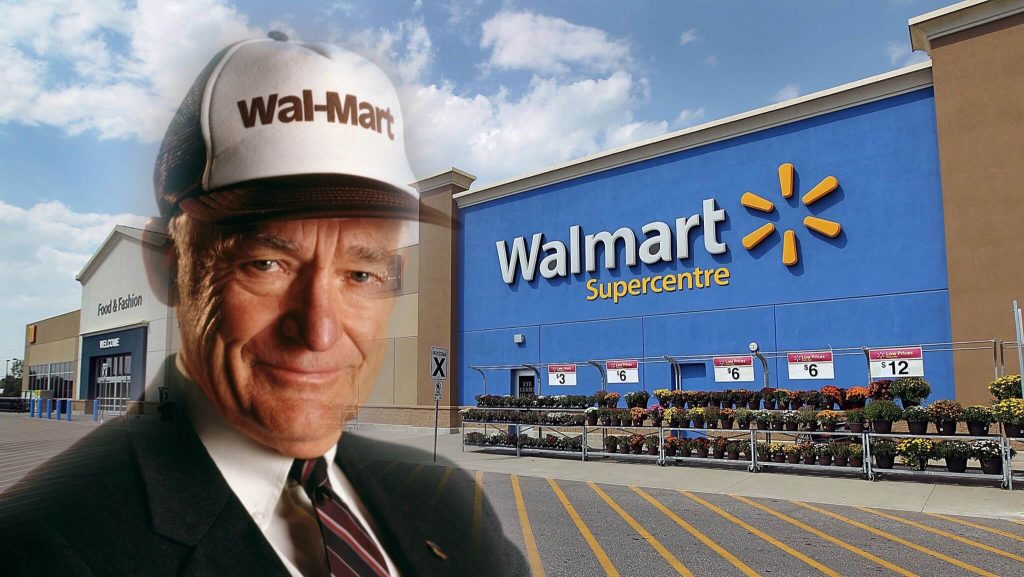 Sam Walton, in full Samuel Moore Walton, (born March 29, 1918, Kingfisher, Oklahoma, U.S.—died April 5, 1992, Little Rock, Arkansas), American retail magnate who founded Walmart in 1962 and developed it, by 1990, into the largest retail sales chain in the United States.
Walton graduated from the University of Missouri with a degree in economics (1940) and entered a J.C. Penney Company management training program in Des Moines, Iowa. He opened his own Ben Franklin variety (five-and-dime) store in Newport, Arkansas, in 1945 and relocated the store to Bentonville, Arkansas, five years later. By the early 1960s he and his brother, James, operated a regional chain of Ben Franklin stores, and, when that company's executives rejected his concept for a new discount store chain to be based in small towns, Walton decided to set up such a chain on his own. He opened the first Walmart store, Wal-Mart Discount City, in Rogers, Arkansas, in 1962, offering a wide variety of merchandise at discount prices in a no-frills setting. (In 2018 the company's name was changed to Walmart.)
Large American discount store chains typically situated their stores in or near large cities, but Walton was convinced that even small towns could generate enough business to make such stores profitable. To operate in out-of-the-way locations, he situated a regional cluster of stores no farther than one day's drive from a giant Wal-Mart warehouse that made large-volume purchases and distributed the goods to the stores using its own trucking services. Volume buying and a low-cost delivery system enabled Wal-Mart Stores to offer name-brand goods at discount prices in locations where there was little competition from other retail chains. As a result, the Wal-Mart chain experienced tremendous and sustained growth, with 190 stores by 1977 and 800 stores by 1985.
In 1983 Walton founded Sam's Wholesale Club, a chain of deep-discount wholesale warehouse outlets, and in 1988 he began opening Supercenters, which added full grocery fare to the regular merchandise offerings and dwarfed even the barnlike Wal-Mart stores in size. By 1990 Wal-Mart Stores had passed Sears, Roebuck and Company to become the largest retailer in the United States. The next year the company began its international expansion with the opening of a store in Mexico. Growth continued, either through new stores or by the acquisition of established retailers, in countries such as Canada, China, Germany, and the United Kingdom.
Walton kept prices and salaries low but nevertheless inspired company loyalty in employees, who retired with comfortable pensions as a result of his profit-sharing plan. He stepped down as chief executive officer in 1988 but remained company chairman. By the time of his death in 1992, his company had established 1,735 Wal-Marts, 212 Sam's Clubs, and 13 Supercenters with a total of 380,000 employees and annual sales of almost $50 billion. In the ensuing years, Walmart continued to grow, and in the early 21st century it was one of the largest corporations in the world. Walton's heirs were among the wealthiest individuals in the United States.