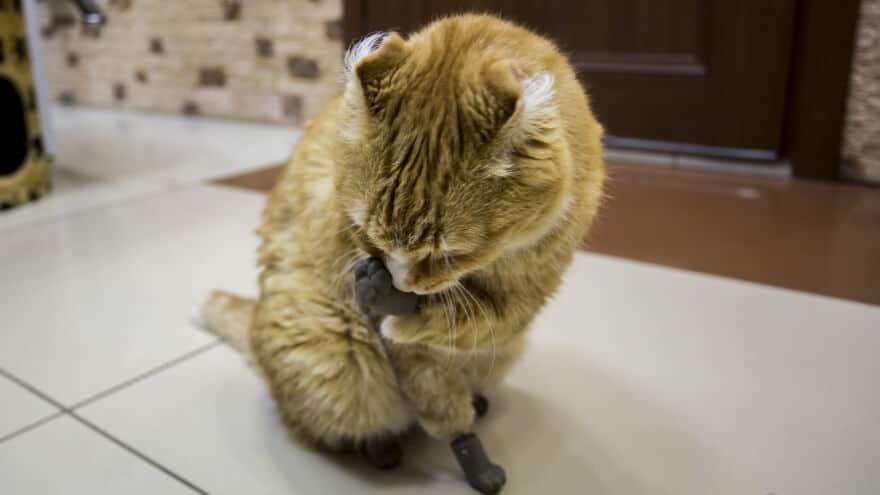 The pet lost all four paws in January in -40C cold in Tomsk but the video shows him walking again with artificial titanium limbs.
Normally cats in Russia are put down if they suffer the same fate as Ryzhik (meaning Redhead or Ginger). But a clinic in Novosibirsk fitted the new bionic paws using sophisticated computer tomography and 3D modelling.
Vet Sergey Gorshkov boasted:
He is definitely the first cat in the world who experienced such surgeries. The limbs have fully connected with the skin and bone. The part of the limb that goes inside the body is spongy, the bone tissue grows inside it. We achieved a good result.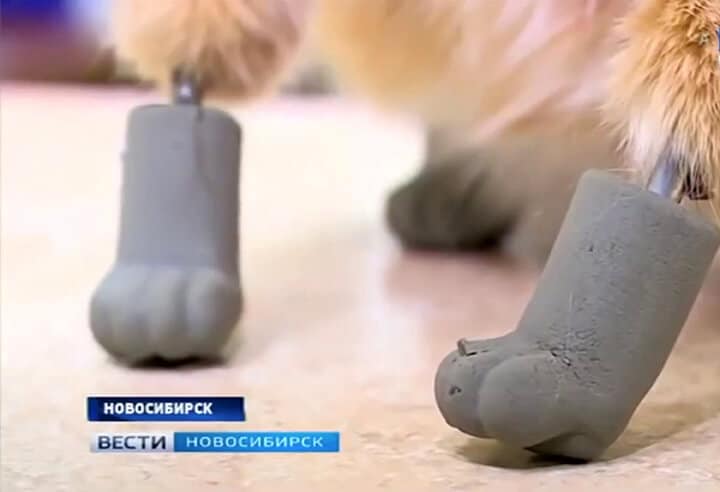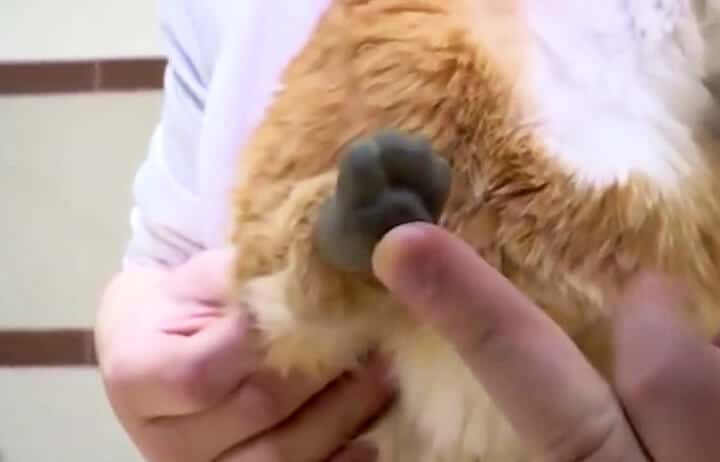 Source:9gag