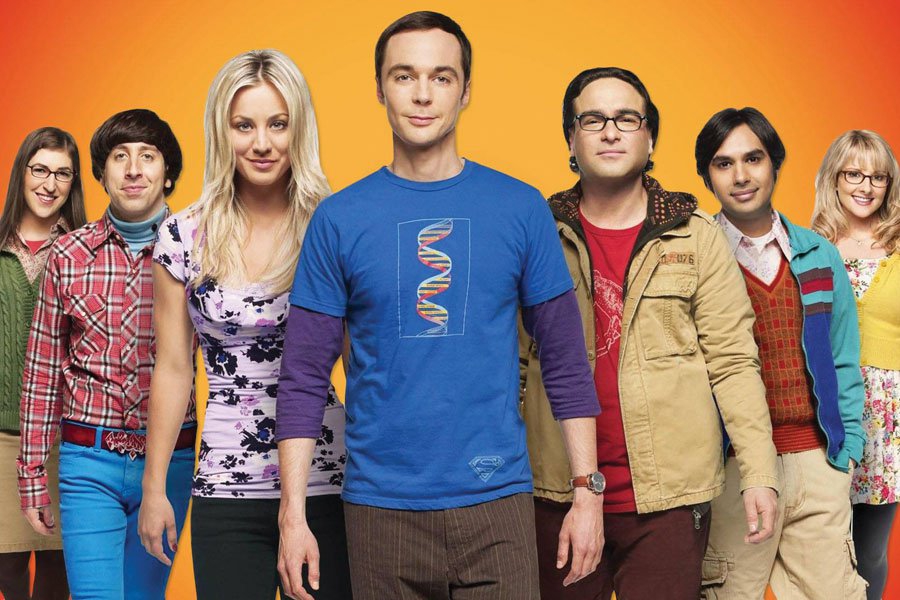 A sitcom is a magical thing – it gives you a sense of relatability and life-likeness while at the same time being so totally far-fetched it's amazing. So, basically, watching a sitcom is like watching life in a parallel reality. And some TV series manage to balance on that tiny line so perfectly that they soon become real classics, if not the best series ever. Wondering which ones they are? Well, wonder no more and check out our list dedicated to the best sitcoms of all time as ranked by audiences and critics instead.
Undoubtedly, most of the names on our TV sitcoms list will be quite the familiar ones, like Friends and The Big Bang Theory; however, there's nothing wrong with that as it is probably time to rewatch them anyway! Then there are some real classics like I Love Lucy, which you might've heard of a bazillion times at least but never watched. So if now is not the right time to watch them, when would it be?
1.Friends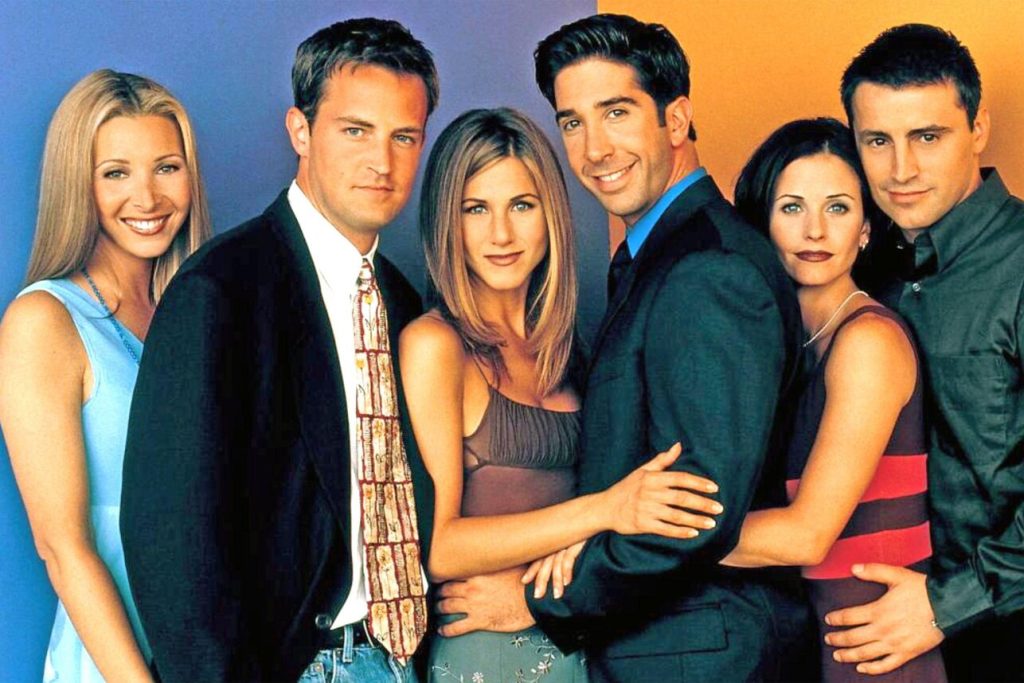 Love it or hate it, there probably aren't any other sitcoms that left such a huge cultural impact as Friends. From giving us 'The Rachel' – a haircut inspired by Aniston's hairstyle and wanted by millions of girls worldwide, to expanding the vocabulary of Western English slang and helping people learn the English language. Seriously, though, a 2012 poll by Kaplan International English Colleges revealed that 26% of students cited Friends as the best show to improve English. And what better way to improve your language skills than by watching probably the best comedy cast of all time?
2.The office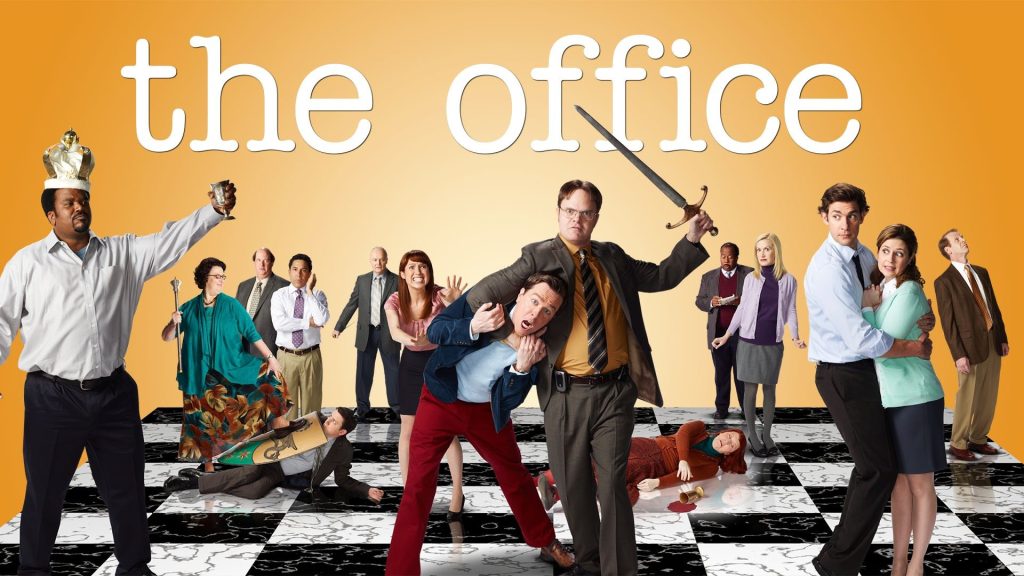 There's definitely no need to do an official introduction to The Office, a show that's so iconic that even your grandma has probably heard about it. So, instead, we've found some interesting facts about this series that you might not have heard yet.

For instance, did you know that real-life best friends Angela Kinsey and Jenna Fischer have a podcast called "Office Ladies" where they discuss the show's episodes and behind-the-scenes spoofs? Or that the first season got very lukewarm ratings and reviews, and if not for iTunes sales, it might've not continued? Lastly, the opening credit sequence was shot by John Krasinki when he was visiting Scranton with his friends for research.

Of course, if you are a die-hard fan, you might've known all of this, but in any case, it's always fun to talk about The Office!
3.I Love Lucy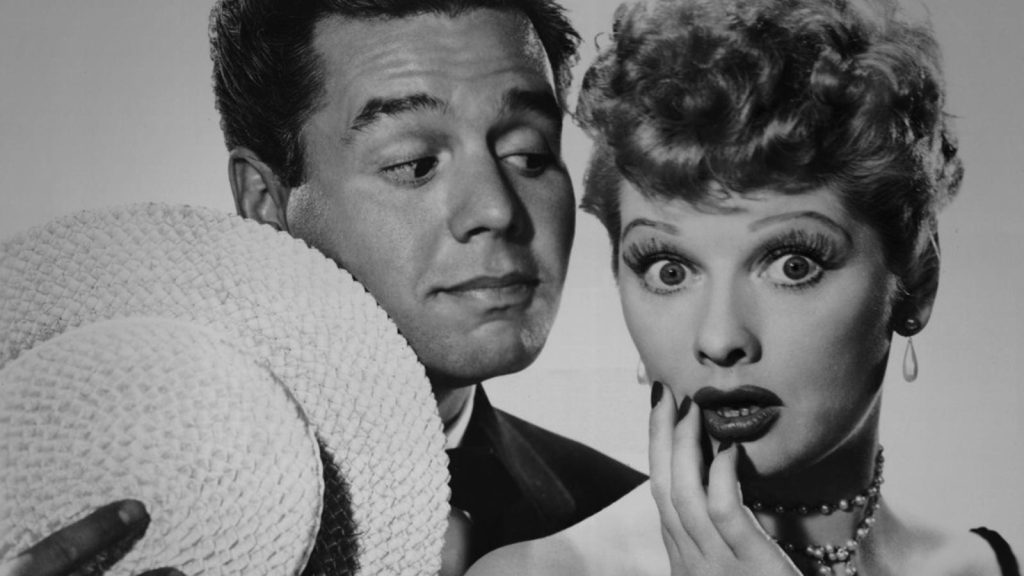 I Love Lucy is basically the mother of all TV sitcoms – an iconic show following the wife of a band leader who tries to also become famous despite having no talent whatsoever. During her trials and tribulations of becoming a star, Lucy and her best friends find themselves in the funniest predicaments – no lack of originality from the writers here! I Love Lucy is an absolutely iconic series that entered the history of entertainment.