Portuguese street artist Odeith is known as the author of large urban frescoes with realistically painted insects. Like any other 3D street art at first glance, it looks distorted and unrecognizable. But that only until you look at the image from a certain angle. You will see how the picture begins to make sense. It feels like it jumps from the wall at you horrifying those of you who are afraid of spiders, wasps, bugs and other insects!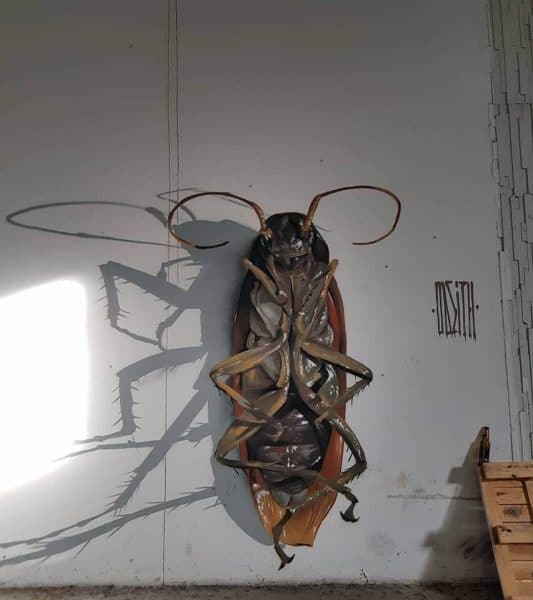 However, insect images are not the only Odeith draws. You will see one of his latest pictures in that post. It looks no less surprising than all others.
"What do you think is going to be painted this time?" Odeith asked his Facebook followers a week ago.
Some guessed his idea, others were close, and someone was quite inventive. A funny discussion of the future work of the artist continued until he finally presented his new work. And this is what he did.