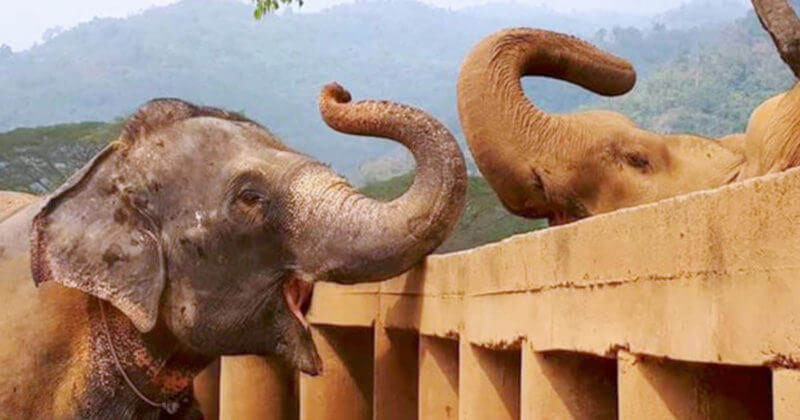 Moving to a new place can be tough. Being the new kid at school is hard and becoming the "new guy" in the office can give you social anxieties. And it's not just humans that can face these dilemmas. Animals too, in fact, one blind elephant knows all too well how a change of scenery can be nerve-racking.
Elephants are known for being incredibly social and empathetic creatures. But for some, meeting new people can still be a pretty tough challenge to face. Especially when you've got the odds stacked against you.
Ploy Thong is blind in both eyes and used to work as a tourist transport elephant in Thailand.
She would start her work in the early morning and walk along the paths until sunset. She found her way around town by sniffing the ground with her trunk. Ploy Thong did this for 16 years! Before that, she was in the circus.